Amazing Features
The best prepaid card

in your web3 journey.
Cross Chain
Top-up your Fina card from popular crypto networks like Ethereum, BSC, Polygon, Avalanche, and much more.
Any Wallet
Connect your Fina card with any non-custodial wallet including Metamask, Trust Wallet, Coinbase Wallet, etc.
Earn Rewards
Spend with Fina card to earn up to 10% rewards in FINA token. Additional rewards for spending with selected merchants.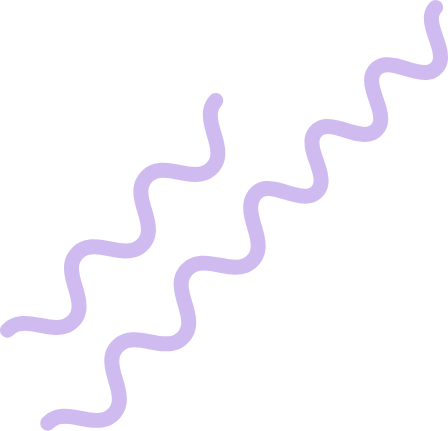 Easy to Use
Manage Fina Card

in our Web Portal OR dApp interface like Shade
You can top-up your card and track your spending easily in our Web Portal. It works as simple as connecting with your browser extension wallet on desktop, or with WalletConnect on mobile, just like how you connect with ordinary dApps.
Top-up your card without sending crypto assets to CEX!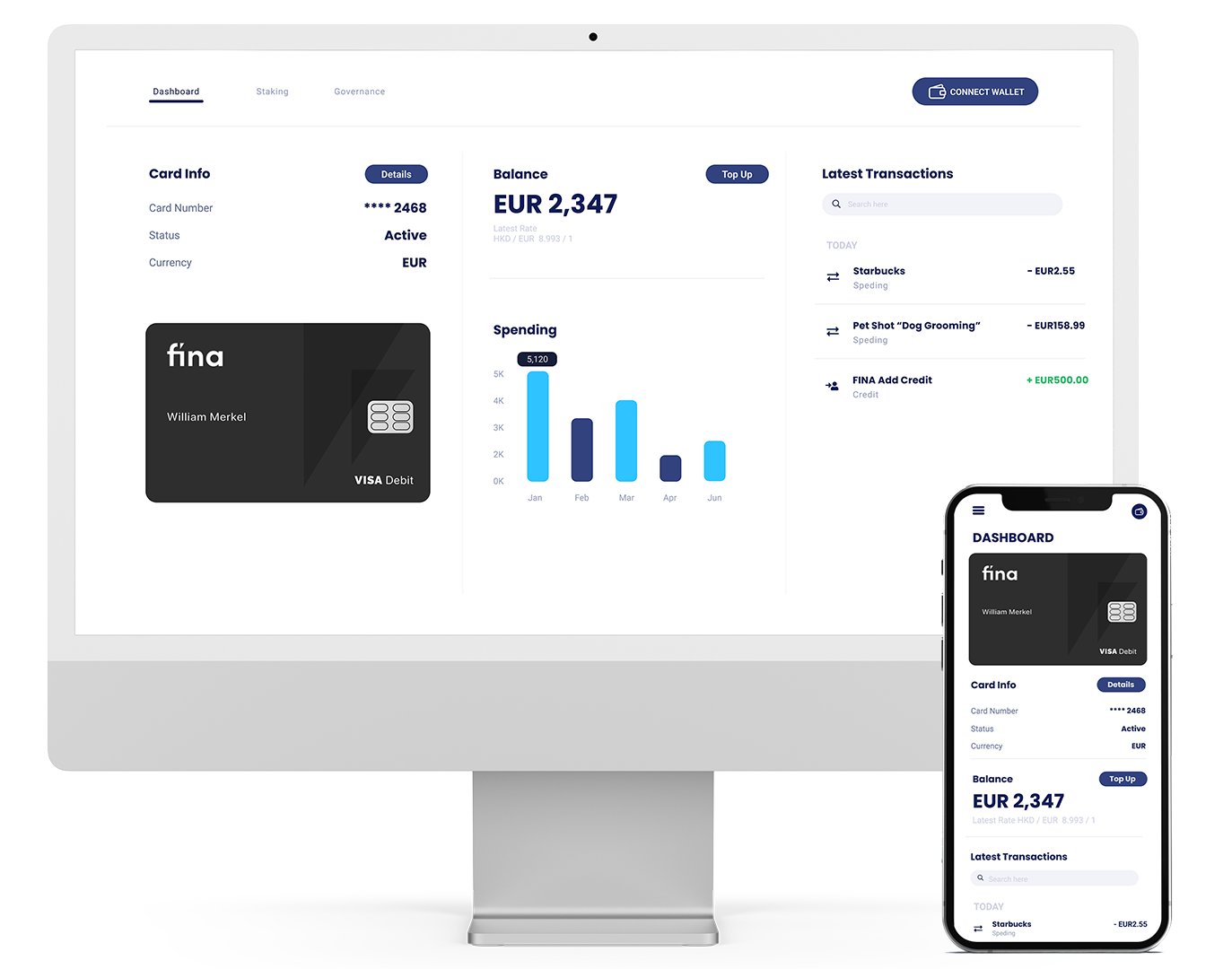 Secured Payment
Partner with VISA Principal Member

License
Crypto exchange licence in EEA

Privacy
Card transactions only visible to wallet owner

KYC Verification
Compliance with KYC & AML requirements
Safe & Secure
Full Compliance

in the EU.
We are a registered crypto exchange in Lithuania with full compliance of KYC and AML requirements. We partnered with one of the best VISA Principal Members to provide our prepaid card services.

Fina card is currently available to citizens in the EU. We are working hard to expand our service to other jurisdictions.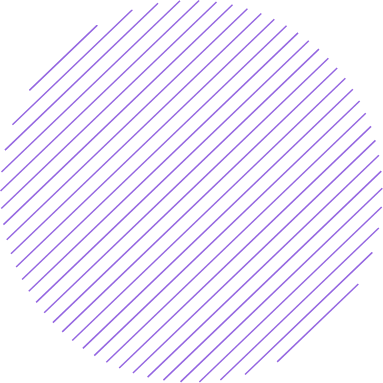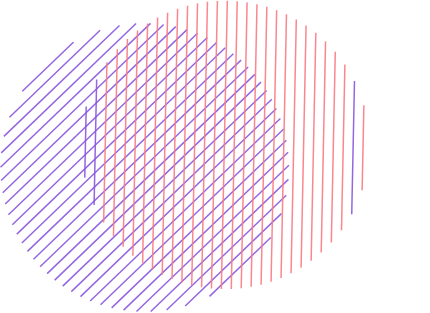 Card Tiers
Choose a card

that suits your needs.
* All rewards are distributed in FINA token. Staking APY and Spending Rewards are subject to change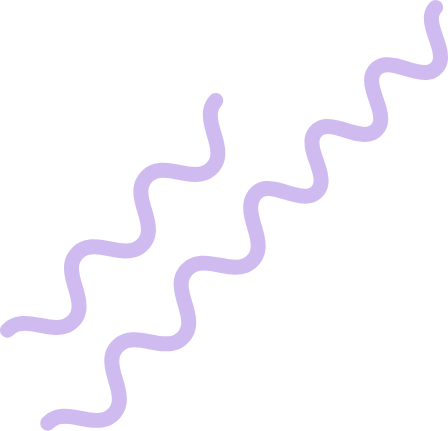 Frequently Asked
Questions?

We've got answers!
When will Fina Card be available?
Fina Card BETA phase has ended in August 2023. Our official launch is scheduled to happen in Q1 2024.
Who can apply for Fina Card?
Fina Card will initially be available to EU residents only. We are working hard to bring our services to the UK, the US, Japan and other jurisdictions soon.
Where can I use Fina Card?
Fina Card is a VISA prepaid card. You can use it anywhere in the world as long as the merchant accepts VISA as a payment method.
What assets can you use with Fina Card?
You can top up Fina Card with SCRT, sSCRT and SILK on Secret Network. We are adding support to other assets and on other networks very soon.
Is KYC required to use Fina Card?
KYC is required to comply with regulations in EU and guidelines provided by VISA.
What fee does Fina Card charges?
We charge 1% fee for every top-up. There are other charges for currency exchanges, ATM withdrawals, lost cards, etc. We will provide a complete list of our fee soon.
Absolutely! Your card spending history lives on VISA network, which means it will not be exposed publicly like on-chain transactions. Top-up histories however might be publicly visible as they are on-chain transctions. We recommend using SNIP20 tokens on Secret Network to top-up Fina card to protect your privacy.
Early Bird Offer
Subscribe

to get a card when it launches and get

whitelisted

in FINA presale